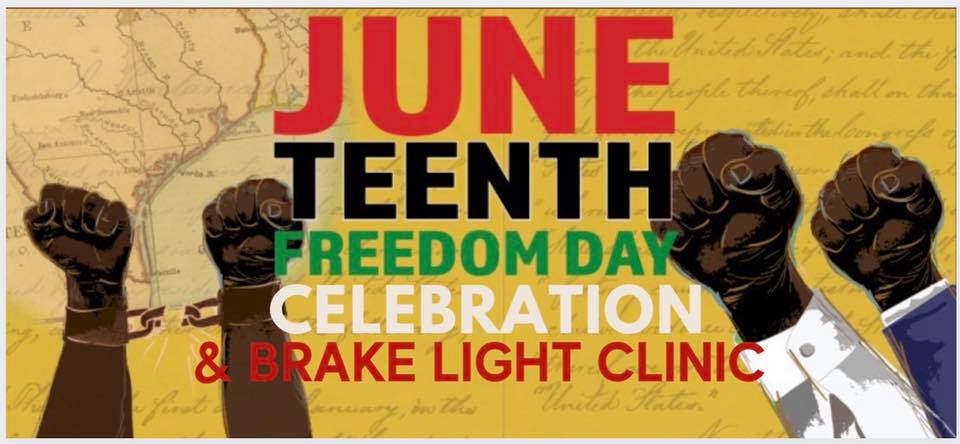 Saturday June 19 2021
11:00 AM-04:00 PM
Belmont Shopping Center
1940 E 8 Mile Rd, Detroit, Michigan
This event is hosted by Michigan Liberation, who asked us to help with planning and promotion. Thanks for reaching out, y'all!
Join us for our Juneteenth 2021 Freedom Celebration as we honor our ancestors and celebrate black liberation and community!
Juneteenth is the oldest nationally-celebrated commemoration of the ending of slavery in the United States. Despite the physical emancipation gained by enslaved Africans on June 19 1865, their descendants would go on to fight the subsequent Black Codes & Jim Crow laws and lead the Civil Rights movement to dismantle segregation and push for equal rights under the law. However, in 2021, these same descendants are still fighting for various freedoms and the same equality aforementioned.
Come celebrate Juneteenth with Michigan Liberation at the Juneteenth Liberation Celebration & Free Brake Light Clinic. Qualified volunteers will be on hand to install lights and no appointment is necessary.
Join us for a wonderful celebration of family and freedom! If unvaccinated, please mind Covid safety protocols, including wearing a mask and maintaining a safe distance from those you don't live with.